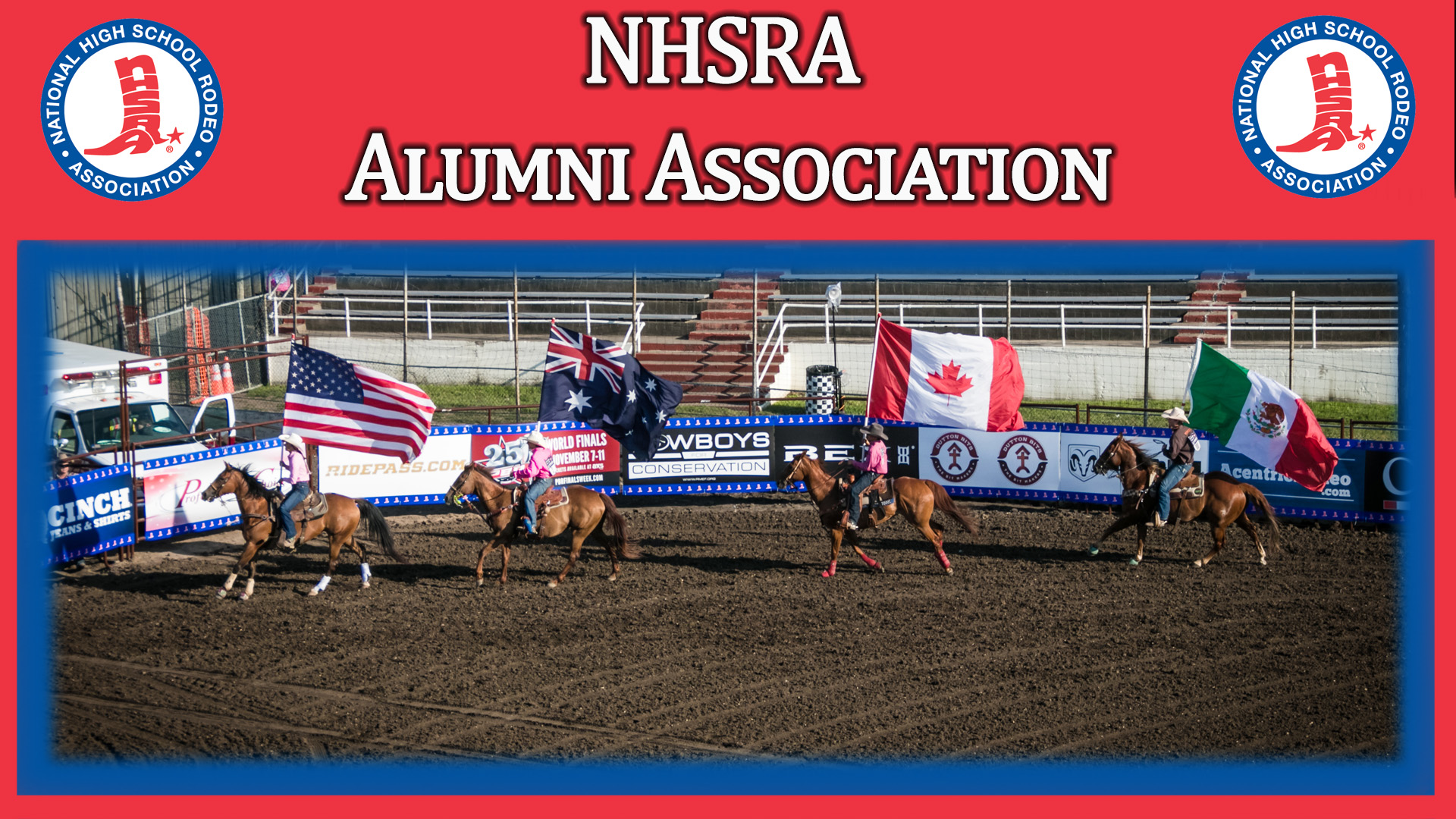 Donations through the Alumni Association have a huge impact on the organization. The future of rodeo is our members and we want to give them the best we can. 
Our Alumni Association is for anyone that has previously competed in NHSRA or that is interested in supporting the association. NHSRA thrives on support from it's sponsors and other various donors and with your support we know these kids will have a successful future. 
The Alumni is built into donation tiers to make it easy for anyone to help in any way they can. 
With each tier, comes different benefits. If you are curious about each tier benefits please continue to read below or sign up and start today! 
Each donor with a $25 minimum will receive an alumni sticker, an NHSRA Times Subscription, a mention in the NHSRA Times as an alumni and an alumni pin. 
Alumni Membership Donation Tiers:
Well-Wisher of NHSRA ($25 – $99)
Alumni Pin
Alumni Sticker
NHSRA Times Subscription/Mention
Contributor of NHSRA ($100 – $350)
Alumni Sticker
Alumni Pin
NHSRA Times Subscription/Mention
Alumni T-Shirt
Discounted rodeo season pass at NHSFR or NJHFR
Supporter of NHSRA ($400 – $750)
Alumni/NHSRA Logoed Sticker, Pin & Ball-Cap
NHSRA Times Subscription/Mention
Free rodeo season pass at NJHFR and NHSFR

(non-transferable and must pick-up in person)
Encourager of NHSRA ($800 – $1500)
Alumni/NHSRA Logoed Sticker, Pin & Ball-Cap
NHSRA Times Subscription/Mention
2 VIP  tickets for every rodeo performance at the NJHFR and NHSFR

(non-transferable and must pick-up in person)

Scholarship in name of Alumni Donor ($500)
Alumni Logoed Jacket
Upholder of NHSRA ($1750 and higher)
Alumni/NHSRA Logoed Sticker, Pin & Ball-Cap
NHSRA Times Subscription/Mention
4 VIP tickets for every rodeo performance at the NJHFR and NHSFR

(non-transferable and must pick-up in person)

Alumni Logoed Jacket
Scholarship in name of Alumni Donor  ($1000)
Custom NHSRA Alumni Saddle from Slone Saddles