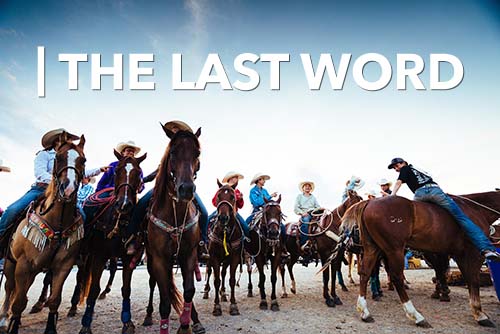 As we get closer to the end of 2020, most state/province organizations are wrapping up their fall schedules and getting ready to take a short winter break before gearing up for the spring run. While we all lost out on numerous spring and summer rodeos, including the National Junior High Finals Rodeo, I believe most organizations have been able to get back on track this fall with having rodeos.
Along with our fall rodeos, we have also completed the first year of the re-
vamped Cinch Team. I know there has been feedback both for and against the change, and sometimes change is hard to accept, but after having been a part of the selection process for my state this year, I think it will be a good change. This new process has us looking at the whole individual, not just what they can do in the competition arena. The motto "Lead...Don't Follow" can be equated to several aspects in a person's life.
Obviously in the competition pen if you are winning you lead in the results, but to lead in life takes more than that. To "Lead" means to step up and lend a hand when needed, like helping someone get their horse in the arena or taking down banners after the rodeo. It may mean volunteering at school to sell tickets at sporting events or tutoring some- one that needs help. To "Lead" may mean being the one to step in and stop someone from be bullied by others, rather than following along with the crowd, or worse yet, being the bully. To "Lead" means to conduct yourself in a manner both around high school rodeo and away from high school rodeo that sets good examples for others.
By making this change this year to the Cinch Team and now knowing how and what the selection committees are looking for, I hope that members will accept the challenge to "Lead...Don't Follow" and make the selection process that much harder next year due to all the awesome members that are leading in ways that make us all proud of them and worthy of selection to the Cinch Team.
While you practice to be a champion, remember to also practice be a leader.
Elewyn Pletcher
NHSRA President & Michigan National Director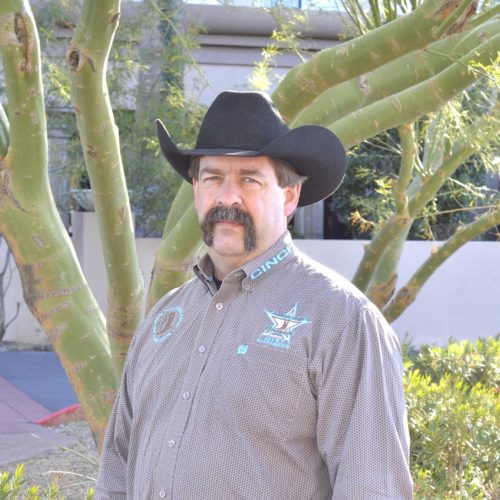 Photograph by Chip Garofalo