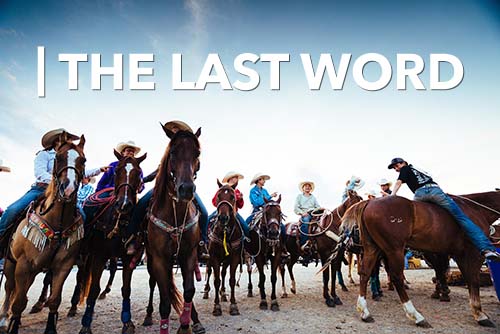 What a year it has been. It has certainly been a learning year in an ever-changing landscape. One thing that has stayed constant is that rodeo roots are running deeper and stronger. This year the western industry has shown its heart, passion and dedication to continue living the life they love fearlessly. It is for that courage, strength and determination that sets rodeo and the western way of life apart from the rest. Continue to live lives you are proud of, sowing deeper roots for the generations to come after you.
NHSRA rodeo roots run deep, over seven decades deep. The very first National High School Finals Rodeo was held in 1949, thanks to Claude Mullins who in 1940 envisioned an Association based around education and providing youth the opportunity to rodeo while keeping their grades up. We are just around the corner from celebrating the 75th anni- versary of the NHSRA in 2023.
This holiday season I encourage NHSRA families to connect and give thanks to the rich history we are blessed to be a part of. Connect to your roots by reflecting on the lessons learned, memories made and life skills gained through ro- deo. Give thanks for experiencing the opportunities and challenges that have help shape you. Give thanks to our loyal sponsors for continuing to support this great association who provide our youth opportunities to continue education, rodeo, live out the western way of life. Give thanks to all the State/Provincial Associations who work tirelessly to devel- op youth in and out of the arena all year. Give thanks to your friends, families, teachers, mentors. Give thanks to your animals and livestock and the ability to rodeo. There is so much to be thankful for, appreciate it all and realize in this very moment you are contributing to building strong roots.
Remember, "When the roots are deep, there is no reason to fear the wind." – Proverb God Bless,
Chanel Haworth
NHSRA V.P. of Marketing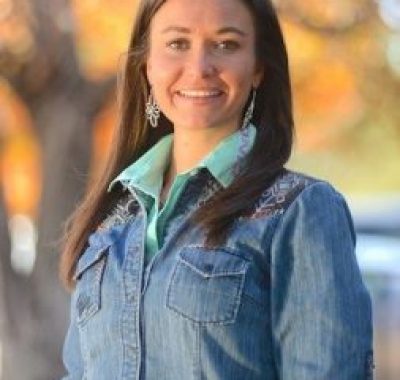 Photograph by Chip Garofalo